IN PROCESS Hunter Saw Complex
Location: Pittsburgh, PA
Status: Ongoing
Size: 12,000sf
The Hunter Saw Complex is comprised of three separate structures, joined around an internal courtyard. The main building, circa 1880, is a two story brick structure with 32 foot high heavy timber framing on the second floor. Behind it is a steel shed building, circa 1900, originally used as a tempering hall for the large saw blades Hunter Saw and Machine Company produced for the steel industry. Adjacent to the original building is a small office structure, likely added in the early 1900's, that housed the payroll office with two walk-in vaults.
When Cruze Architects acquired the Hunter Saw Complex in 2012, it had been neglected for many years. During heavy rains, two dozen five gallon buckets strategically placed under the largest holes in the roof needed to be emptied frequently. Construction completed to this point includes a new corrugated acrylume roof, exterior masonry repair and repointing, replacement of water damaged timber framing, interior sandblasting, and new windows in the main building.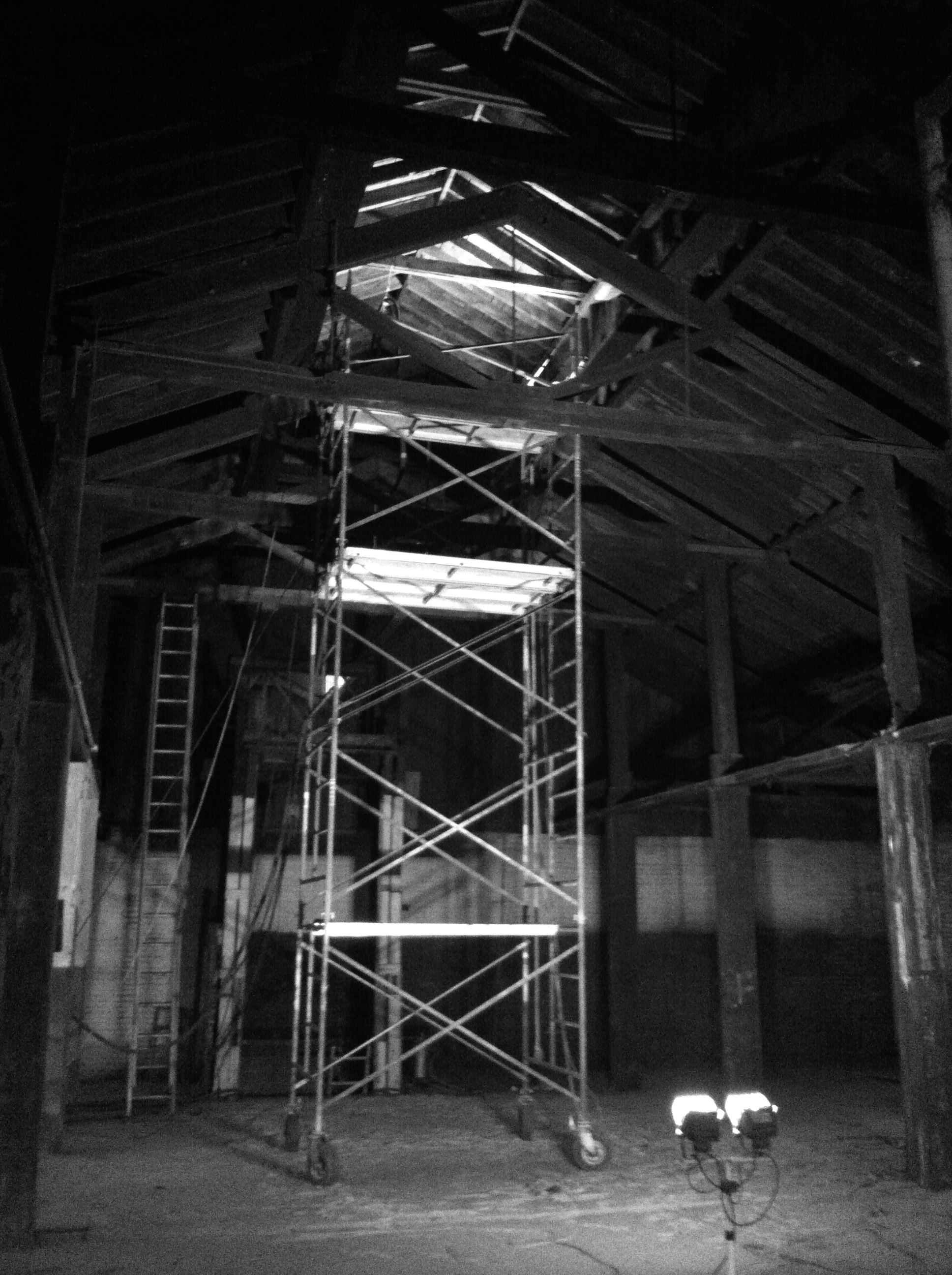 Hunter Saw Complex